Some links on this page are affiliate links which means that, if you choose to make a purchase, I may earn a small commission at no extra cost to you. I greatly appreciate your support!
Dhgate is a leading online marketplace that offers a wide range of sunglasses inspired by luxury brands. These sunglasses are not only stylish but also affordable and durable.
But how do you find the best sunglasses sellers on Dhgate? How do you ensure that you're getting quality products from trustworthy sellers? How do you avoid scams and low-quality items?
That's what this guide is for. We'll show you how to navigate Dhgate, how to evaluate sellers and products, and how to select sunglasses that suit your taste and budget. We'll also recommend some of the best sunglass sellers and warn you about some of the worst ones.
Whether you're a savvy online shopper or a newbie, this guide will help you make smart choices and save money. Let's begin!
Let's dive into the main content!
Top 5 Designer Sunglasses Sellers on Dhgate 2023
After spending 48 hours and going through over 87 stores on Dhgate, here are the top 5 shops for designer sunglasses.
Our selection is based on:
Store ratings
Genuine customer reviews
How often do people repurchase from the store
Stores that specialize in sunglasses and their accessories only
And several other factors
Ready to find your perfect pair? Let's go look at each of these great stores. Your new favorite sunglasses are just a few clicks away!
---
Total Transactions: 38000+

Positive Feedback: 99.2%

Store Followers: 15000+
---
Whether you need sunglasses, prescription glasses, or contact lenses, the Luxury Eyewear LTD Store has it all. Plus, you can enjoy fast shipping, easy returns, and friendly customer support.
Most of their sunglasses come with UV protection, making them suitable for both fashion and outdoor activities. You can choose from various stylish frames, such as Aviators, Wayfarers, Cat-eye, Oversized, and Square.
With a remarkable 99.2% positive feedback rate and over 37,973 completed transactions, the Luxury Eyewear LTD Store has gained the trust of its customers for delivering top-notch products and excellent service.
This reputable store has been providing high-quality replica sunglasses for 9 years, offering a wide selection of more than 35 designer brands.
Don't miss this opportunity to get your dream sunglasses at an affordable price. Visit the Luxury Eyewear LTD Store today and explore their amazing collection.
You will be amazed by the amount you can save and how good you will look with these imitation sunglasses. Order now and join the 15,800 satisfied customers who love this store.
---
Total Transactions: 47000+
Positive Feedback: 99.1%
Store Followers: 21000+
---
Are you ready to upgrade your eyewear game? Luxurysunglasses Store on DHgate offers you the opportunity to experience the world of elegance and luxury with its exquisite collection of Gucci, Prada, and Celine inspired design sunglasses.
These high-quality replica sunglasses are designed to enhance your style and impress your peers on any occasion.
Whether you are looking for a casual or formal look, you will find the perfect replica pair of sunglasses that suits your personality and taste.
Some of the top-selling brand-inspired design sunglasses that you can find at Luxurysunglasses Store are:
Dolce & Gabbana
Tom Ford
Celine
Prada
The sunglasses are made from premium materials, ensuring they are lightweight and durable. They also offer 100% UV protection, reducing the risk of eye damage and fatigue.
You can also enjoy the benefits of CR39 high-quality lenses that reduce glare and enhance vision, making them ideal for outdoor activities like driving, fishing, and skiing.
Luxurysunglasses Store has been maintaining a 99.2% rating for the past six years, which shows their commitment to quality and customer satisfaction.
They have frame options for every preference, from classic Aviators and Wayfarers to unique designs such as Cat-eye, Oversized, and Square frames.
Moreover, with an 11% repurchase rate, it is evident that customers are happy with their purchases and come back for more.
---
Total Transactions: 11400+
Positive Feedback: 98.6%
Store Followers:1700+
---
Looking for a reliable and affordable source of Cartier lookalike design sunglasses on DHgate? You might want to check out Bestsunglasses2020 Store.
This store offers sunglasses that are suitable for various occasions and activities, such as leisure, sports, beach, driving, and summer wear. They also protect your eyes from harmful UV rays, with a UV400 rating.
Inside this store, you will find over 500 different types of sunglasses, including boxes, eyewear and many more luxury brands.
You don't need to worry about their quality because they use premium materials for their sunglasses, such as buffalo horn and wood in some of their eyewear designs, giving them a distinctive and luxurious look.
Moreover, you can find rimless, semi-rimless, and full-rimmed sunglasses in various shapes and colors to suit your preferences and personality.
This store accepts various payment methods, including Visa, MasterCard, Moneybookers, Bank Transfer, and Western Union. You can select the payment method according to your needs.
They also have a 7-day return policy in case you are not satisfied with your purchase. You can contact their customer service anytime if you have any questions or concerns.
---
Total Transactions: 40000+
Positive Feedback: 99%
Store Followers: 5800+
---
Ppfashionshop is a reputable seller on DHgate, offering a variety of Gucci-inspired sunglasses that suit your needs and preferences, whether you are looking for travel, cycling, driving, or fashion accessories.
They have a large selection of Gucci sunglasses that resemble the authentic ones, but are much more affordable. You can browse through different colors, styles, and sizes, for both men and women.
One of the advantages of buying from this seller is that they are the wholesaler and original manufacturer. This means that you can expect a high-quality product that is durable and comfortable and also very economical.
To get the wholesale price from PPFashionShop for sunglasses, you need to buy at least 10 product units. This is a reasonable deal for your business.
You can also explore other brands like Versace, Chanel, and Burberry in their store, if you want to diversify your personal collection.
They are also known for providing excellent customer service and a flexible 7 day return policy in case you receive an incorrect item or not as described.
If you're from these countries US, UK, CA, and AU you can benefit from free shipping from them and save money.
You also have the option to choose from different carriers like EPacket, China Post Air, EMS, DHL, and UPS.
You can also request a paid box if you want to protect your sunglasses or present them as a gift. If you have a specific model in mind, you can message the seller and they will assist you in finding it.
5. Funny6631 – The Ultimate Wholesale Shop for Designer Sunglasses
---
Total Transactions: 25000+
Positive Feedback: 99.2%
Store Followers: 3900+
---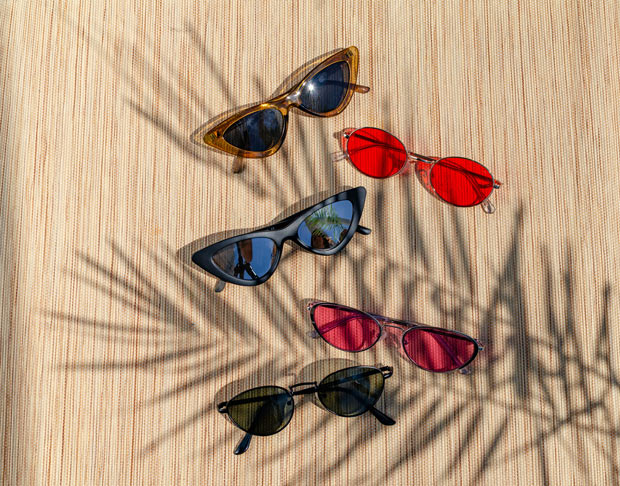 Need a reliable wholesale supplier for designer sunglasses on Dhgate? Check out Funny6631! With 11 years of experience, this well-established seller from Zhejiang, China, offers affordable and dependable options.
They offer a wide range of sunglasses for different occasions and preferences, including sports, designer, wayfarer, vintage, and polarized sunglasses.
One of the things that sets them apart is that they offer sunglasses starting at $2.34 per unit, but you need to buy a minimum of 10 units at a time because they are a wholesaler. That's why they're one of the most reliable wholesale suppliers for sunglasses.
You can also find popular brand lookalike designs such as Gucci, Michael Kors, Versace, and many more sunglasses in their store.
Although the price is cheaper compared to other sellers on dhgate, don't worry because all of their sunglasses are made of high-quality materials and have UV protection.
Their positive feedback score and large number of transactions are a testament to their reliability and commitment to customer satisfaction.
Frequently Asked Questions
How can I find specific designer brands of sunglasses on DHgate?
If you're looking for designer sunglasses on DHGate, it can be tricky because sellers can't use the real brand logos due to copyright rules. This means you won't find them by typing the real brand name in the search bar.
Instead, you have to type in a slightly different name. For example, if you want Gucci sunglasses, you should type "gucc sunglass".
I can also give you a list of other brand names and the search terms you should use on DHGate, but I'll need more details to do that. 
What is the average cost of designer sunglasses on DHgate?
The average cost of designer sunglasses on DHgate depends on the brand, model, and seller. However, you can expect to pay much less than the retail price of the same sunglasses in a physical store or on other online platforms.
This is because DHgate connects you directly with the manufacturers or wholesalers of the sunglasses, eliminating the middlemen and reducing the costs. You can also take advantage of discounts, coupons, and flash deals to save even more money.
What should I do if I'm not satisfied with the sunglasses I purchased from a DHgate seller?
If you are not satisfied with the designer sunglasses you purchased from a DHgate seller, you have several options to resolve the issue. First, you can contact the seller directly and explain your problem.
Most sellers are willing to offer a refund, exchange, or compensation if there is a quality issue or a mistake in the order. Second, you can open a dispute on DHgate and request a refund or return.
DHgate will mediate between you and the seller and help you reach a fair solution. Third, you can leave feedback or review for the seller and rate their service and product quality.
This will help other buyers make informed decisions and improve the overall shopping experience on DHgate.
Conclusion
Whether you're a fan of high-end, luxury, or chic sunglasses, the Dhgate sunglass stores we've reviewed offer a compelling blend of variety, quality, and value.
Alongside top-grade replica sunglasses, these stores also provide non-replica products, catering to a wide array of preferences and budgets.
So, why wait? Dive into Dhgate today and find the perfect sunglasses to accentuate your style while enjoying the benefits of excellent customer service, reliable shipping, and customer-friendly return policies. Happy shopping!